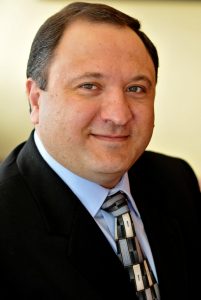 Dr. Nidal Obeid graduated from dental school in 1993, achieving his Doctor of Dental Surgery. He went on to acquire extensive training for a specialization in orthodontics at the University of Moscow in Russia and also completed two other rigorous programs: a one-year prosthodontic fellowship at the University of Illinois at Chicago (UIC) and a two-year fellowship for advanced education in general dentistry at the Nova Southeastern University – Miami Campus, where he was awarded the American Top Dentist for 2013 and 2015 by the Consumers' Research Council of America, as well as the John Tabak Memorial Award for Special Care Dentistry from Nova South University. Dr. Obeid's gentle bedside manner and warm sense of humor make him an excellent choice for those who are nervous about visiting the dentist.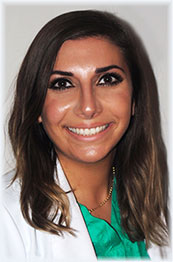 Dr. Lina Kabar obtained her Doctor Of Dental Surgery at the University of Jordan School of Dentistry in 2012 where she graduated in the top 10 percent of her class. She then completed a 2-year Advanced Education in General Dentistry residency at Nova Southeastern University in Fort Lauderdale, Florida.
Passionate about health, beauty, overall well-being and confidence, Dr. Kabar is driven by the phenomenal benefits generated by her profession. Combining this penchant with her scientific knowledge, continuing education, and innovative technology, Dr. Kabar pledges the highest quality of personalized care to each of her patients.
Dr. Kabar volunteers her time and dental skills to help children in need. She has been an active participant in the American Dental Association Give Kids A Smile program and the Special Olympics healthy athletes program. She is also a member of the American Dental Association® and Chicago Dental Society.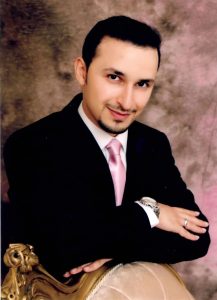 Abdelrahman Salem, DDS
Board Certified Orthodontist
Dr. Abdelrahman Salem has always found great pleasure in helping others achieve their goals in life by giving them a beautiful smile. He values the opportunity and the trust his patients give him to help them make this life-changing experience. He likes treating his patients like family and feels honored when they select him to be their orthodontist. He enjoys treating both children and adults with metal braces, clear braces and Invisalign® clear aligners. Nothing makes him happier than seeing the pleasure he brings to his patients after finishing braces.
Every year, Dr. Salem attends courses and conferences to stay up to date with the latest orthodontic innovations and techniques. As a board-certified orthodontist, he feels it is his duty to be involved in the research and continuing education that allow him to provide the best treatment options available to his patients.
Dr. Salem finished his Residency in Orthodontics from the University of Illinois at Chicago (UIC) where he also graduated with a Certificate of Orthodontics and a Master of Science degree in oral sciences. Dr. Salem is certified by the American Board of Orthodontics (ABO), the highest certification in the specialty of orthodontics. In addition to patient care, Dr. Salem is active in clinical research at the University of Illinois at Chicago (UIC). His research interest is in three-dimensional (3D) cone-beam computed tomography (CBCT). He has a publication with the title "Implementation of ultra-low-dose CBCT for routine 2D orthodontic diagnostic radiographs: Cephalometric landmark identification and image quality assessment" that was published in one of the leading orthodontic Journals in December 2015.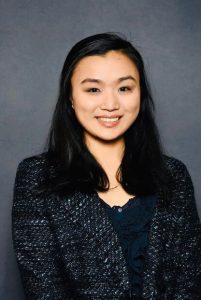 Dr. Vivian Vo is from the Northwest Suburbs of Chicago, Illinois. She graduated from Harper College in 2015 with an associate degree in art. After, she transferred to the University of Illinois in Chicago and completed her bachelor's in biology in 2017. She graduated with cum laude honors and departmental honors at UIC. From fall 2017 to spring 2021, she attended Midwestern University College of Dentistry and completed her Doctor of Dental Medicine in May 2021. She has been practicing in Chicago since then. Dr. Vo is currently an active member of the Chicago Dental Society and the ADA. In her free time, she enjoys hiking, art and spending time with family and friends.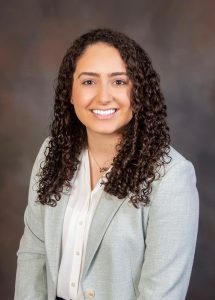 Dr. Christin Ahmad is from the northern suburbs of Chicago. She graduated from the University of Illinois at Chicago with a bachelor's degree in biology and liberal arts. She then went on to obtain her masters in biotechnology at Rush University Medical Center. Dr. Christin then received her Doctor of Dental Surgery degree from Indiana University School of Dentistry where she received the Humanitarian Award.
Dr. Christin is an active member of the American Dental Association and Chicago Dental Society. She is committed to helping her patients achieve their dental goals. In her free time, she enjoys attending orange theory classes, cooking and trying new coffee shops.